2022-02-22 - Bailey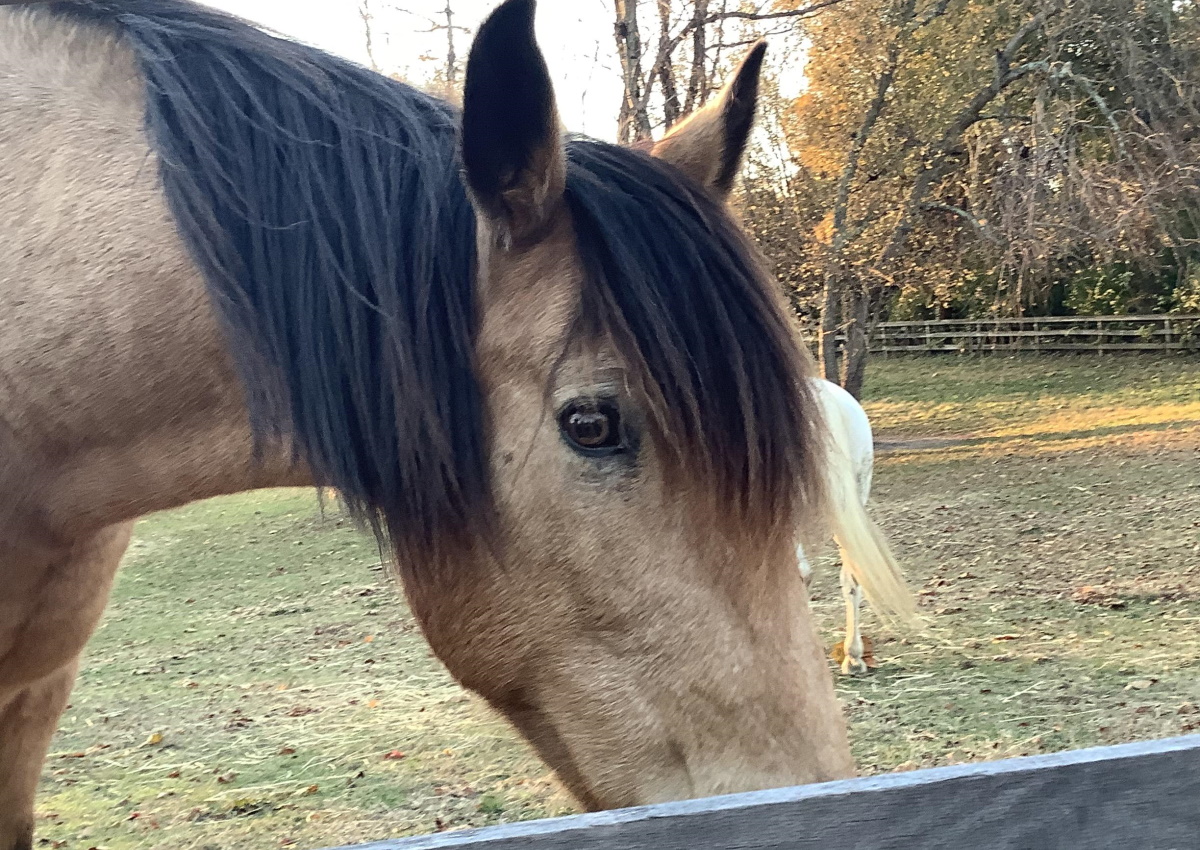 Hi friends! I'm Bailey the Horse and this is my blog. I live on Winds Home Farm in Harwood, MD, and one of my favorite things to do is to play with my other horse friends who live on the farm, Scooby, Lexi, and Nelli. Right now it is Fall on the farm. We have crab apples falling from the trees, which I love to eat and taste amazing. One of my other favorite things about living on this farm is when my kid friends come and give me these treats. Also right now during the Fall, there are a lot of colorful leaves falling, but wait..are they red or green? I'm not really sure. It's hard for me to see those colors, but I definitely see the beautiful yellow ones.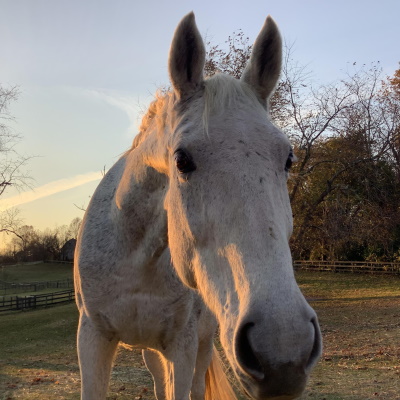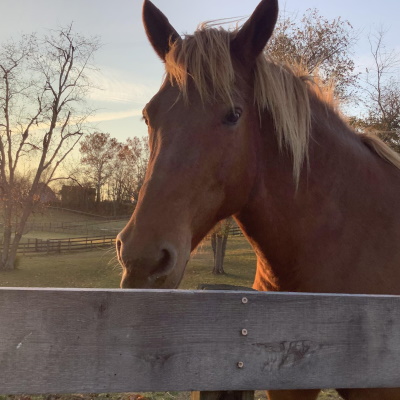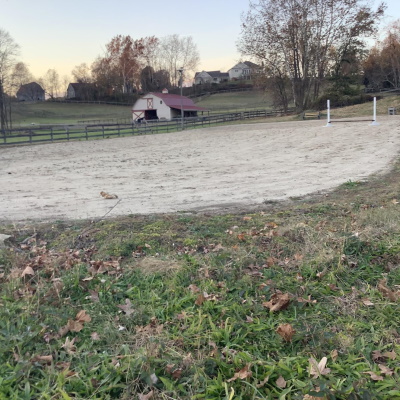 One of my main jobs here at the farm is for my kid friends to come and ride on my back. At first I was thinking...who is this, and why are they on my back, but then I would get scratches behind my ears and under my mane, and more crab apples as treats, and I now really love my job.
My best horse friend at the farm is Scooby. We've been at the farm together the longest and he is just the sweetest and kindest little horse ever. He also has the job of having smaller kids ride on his back. He can only have the smaller kids ride because he is a pony. I also have another new friend, Barney the cat. I'm not really sure how I feel about Barney yet but a lot of my human friends seem to really like him.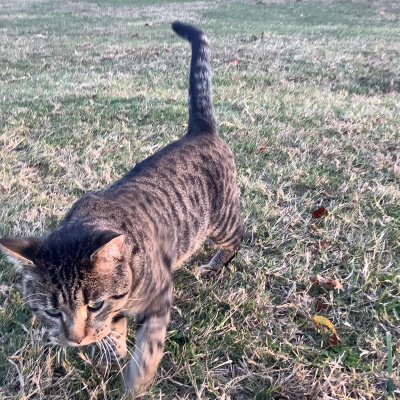 Lexi and Nelli are kind of newer but they seem nice as well. They are still learning how to be calm and patient so they can also have kids ride them. But don't worry my friends Ms. Renee and Ms. Ashley won't let anyone on them until they are ready!
Winds Home Farm is a really cool place to live, and super beautiful in the Fall. If you haven't already been to visit you really need to come. My farm friends and I love to meet new friends. Stay tuned for the Winter version of my blog...I can't wait to see my friends Rudolph and Comet when they come to visit on Christmas Eve! I hope they bring me some treats and presents!
Happy Holidays!
Your friend,
Bailey